Rosé Garden Pop-Up Brings Italian Summer to Brickell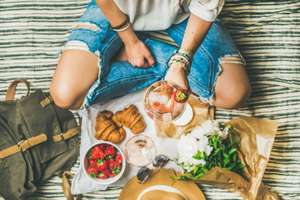 If you are looking for a fun summer dining experience, head over to the "Rosé Garden" in the La Centrale food hall inside the Brickell City Centre. Everything is pink and everything is Italian at this delightful pop-up at 601 S Miami Ave. Suite 181-C. The "Garden" serves up Rosé wine in all its forms: from a golden, unlimited fountain, to a Lychee Martini or a "Frosé", a sort of smoothie for grown-ups made with fresh berries, wine, and cream.


Ivan Haller, Director of Operations, explains, "In Italy, in summer, everything is frosé, with or without alcohol. We have it with alcohol. You have berries inside. It drinks very, very easily, especially for hot summer days in Miami". When it comes to food, there are a variety of options to choose from. Light menu options include jack fruit tacos and oysters. The dessert tower is a first-timer's must and comes elegantly stacked with pink macaroons, petite fours, and other delicious treats.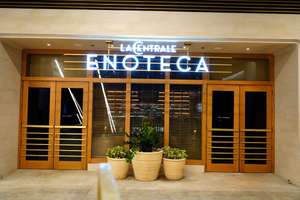 Haller reflects, "Everything is pink, so we wanted to really have something that goes well with the rosé wine." The concept has already taken off with gusto. One visitor, Rachelle Jean-Louis, remarked, "Italy is a fabulous place with great cuisine, so if you can bring any of that closer to me, I think it's a good thing," while Nadege Henry asserted, "I've been to Florence. I've been to Venice. I've been to Rome. I've been to Milan. This is Italy." To visit the Rosé Garden this summer reservations are advised. Please contact 305-720-2401 or visit https://lacentralemiami.com/ for more information.