4 phases of buying a pre-construction in Miami, FL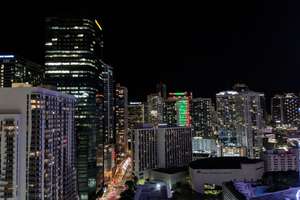 1. Reservation
 The reservation phase is the earliest phase of the project where the developer is still making plans with the city and state, and the building only exists as a vision in blueprints and other renderings. During this phase, the buyer is requested to sign a non-binding reservation agreement and must provide a 10% deposit to secure it.  Since the agreement is non-binding, either party has the right to void it at any time before signing the purchase contract.  If any party cancels during the reservation phase, all the deposits are returned. Some developers will skip the reservations phase and go straight to contracts.
Pros:
non-binding agreement;
low and fully refundable deposit;
a broader selection of units available;
best pricing.
Cons:
Some details about the building may change;
Sometimes the project may not be built (your deposit will be returned);
Long-time till the project is built.
---
---
2. Contract
Once the developer has received approval from the local and state governments regarding the offering plan, they will deliver the purchase agreement and condominium documents to any who have reservations. This typically happens 3-6 months after the beginning of the reservation phase. After the buyer signs the contract, he has 15 calendar days (rescission period) to review it. Typically, at this time, the developer will require an additional deposit of 10% and the deposit is no longer refundable.
Pros:
all details about the building are finalized;
more certainty that the building will be built;
below market prices;
a wide selection of units available.
Cons:
Larger deposit required (typically 20%);
only 15 days to cancel before the contract becomes binding.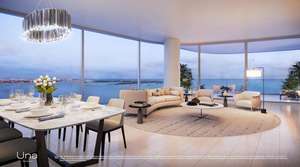 3. Construction
Construction begins with "groundbreaking" where the developer starts building the foundation of the project. Development of most luxury high rise buildings now lasts between 24-36 months. At this point, the developer typically requests an additional 10+% deposit. Next deposits will be due at certain milestones of construction such as  "25th floor" (a middle point for a high rise) or "top off" (when they pour the concrete at the top of the building). Usually, a total of 50% deposit is required before closing.
Pros:
three years or less away from closing;
still below-market prices.
Cons:
less selection on inventory;
large non-refundable deposits.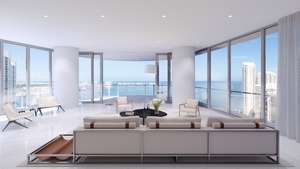 4. Completion/Closing
Once the developer receives the Certificate of Occupancy (CO), which permits people to start residing in the property, the developer will send out letters requesting closing within 30-days. "Closing" is the day the complete monies are exchanged with the seller/developer, and the buyer becomes the official owner of the property.
Pros:
see the finished product before buying if any inventory left;
fast closing and immediate occupancy;
a developer is flexible with the payment plan;
sometimes incentives are available on remaining inventory.
Cons:
close-to-market prices;
if any inventory is available, it will be very limited.
---
---